"HIT" stands for "Healthcare Information (Technology/Management)"
is the original healthcare information management wiki providing a collaborative partnership comprised of information technology and information management knowledge and resources to HIT professionals who are dedicated to the continuous advancement of healthcare information and security.
About this wiki | New pages | Categories | Wiki tutorial | Help pages
Article of the Month
Computerized Physician Order Entry
Computerized physician order entry (CPOE) (also sometimes referred to as Computerized Provider Order Entry) (also sometimes referred to as Computerized Provider Order Management ) is a process of electronic entry of medical practitioner instructions for the treatment of patients (particularly hospitalized patients) under his or her care. These orders are communicated over a computer network to the medical staff or to the departments (pharmacy, laboratory, or radiology) responsible for fulfilling the order. CPOE decreases delay in order completion, reduces errors related to handwriting or transcription, allows order entry at the point of care or off-site, provides error-checking for duplicate or incorrect doses or tests, and simplifies inventory and posting of charges. CPOE is a form of patient management software.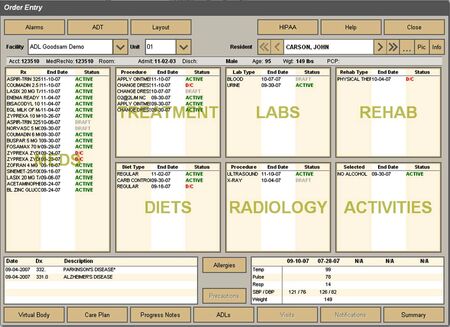 Log in | Signup for FREE account
HIT Wiki is a collaborative encyclopedia designed to cover everything there is to know about Healthcare Information Technology. This wiki was created which means anyone is free to edit in order to improve the content.
If you're new to wikis, check out some of these help pages to get started.
909 edits to 57 articles since July 2013.